Poster Contest
Thanks so much to every child who participated in our August Bike Safety Poster Contest! We hope every child continues creating beautiful art while also celebrating bicycle safety. We had so many amazing entries, but these three artists stood out to our judges the most. Congratulations to all of the talented children who entered our contest and to our 3 winners Aarika age 6, Siddhi age 8, and Gabriel, age 11!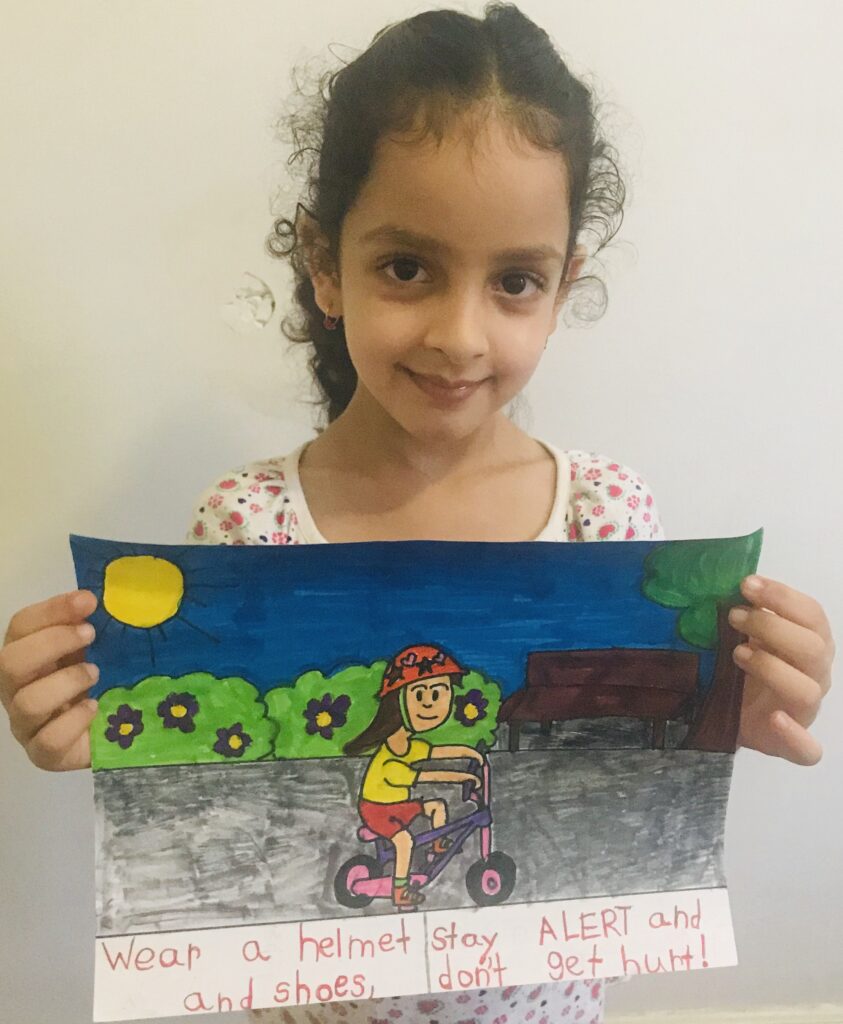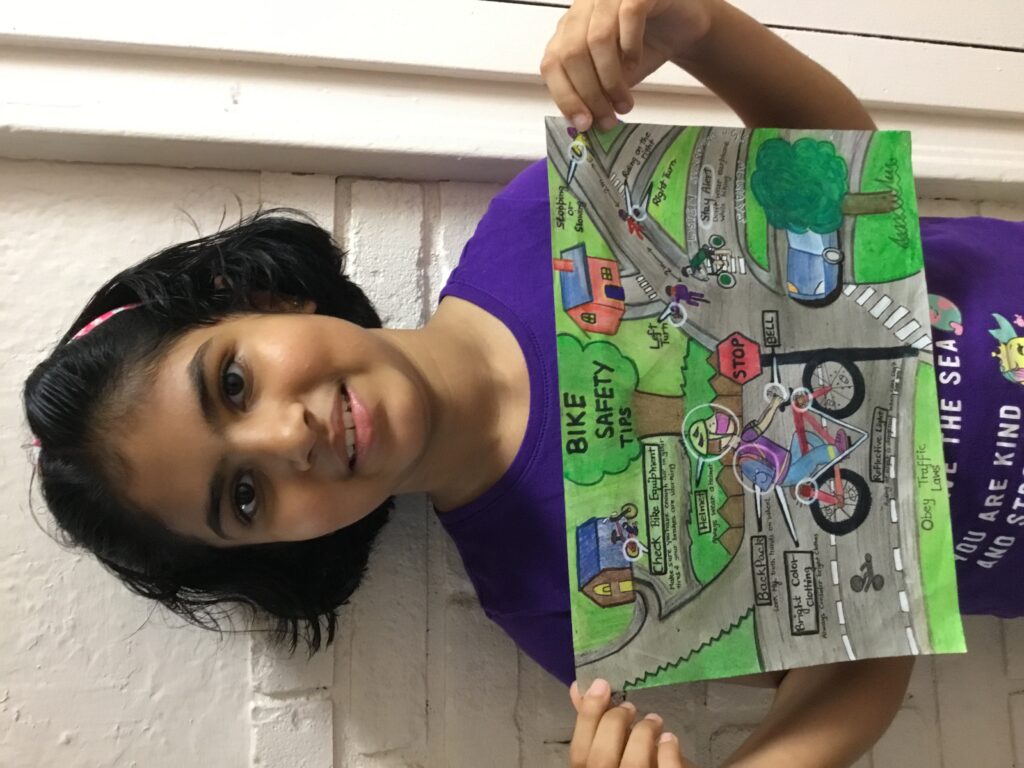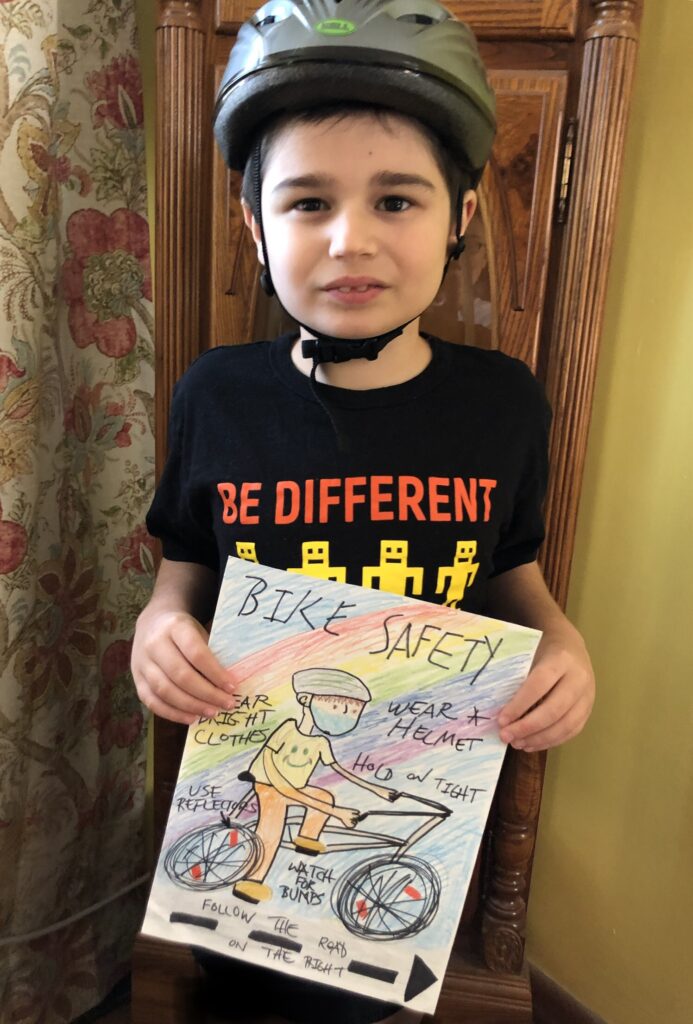 Be sure to enter our next Poster Contest, coming soon.
Each year, we hold a safety post contest for children living in Hudson County. This provides an opportunity for children to exercise their creative and artistic abilities, while also thinking about various pedestrian or bicycling safety rules or the importance of walking or biking to school.
Submissions are placed in one of three age groups: 5, 6 and 7 year-olds; 8, 9 and 10 year-olds; and 11, 12 and 13 year-olds. Each age group is awarded one winner.
Participation in the program constitutes your approval of your child, if he or she is chosen, to be listed on The TMA Facebook page with the picture of the winning poster.
Check back for details on our next poster content.