Poster Contest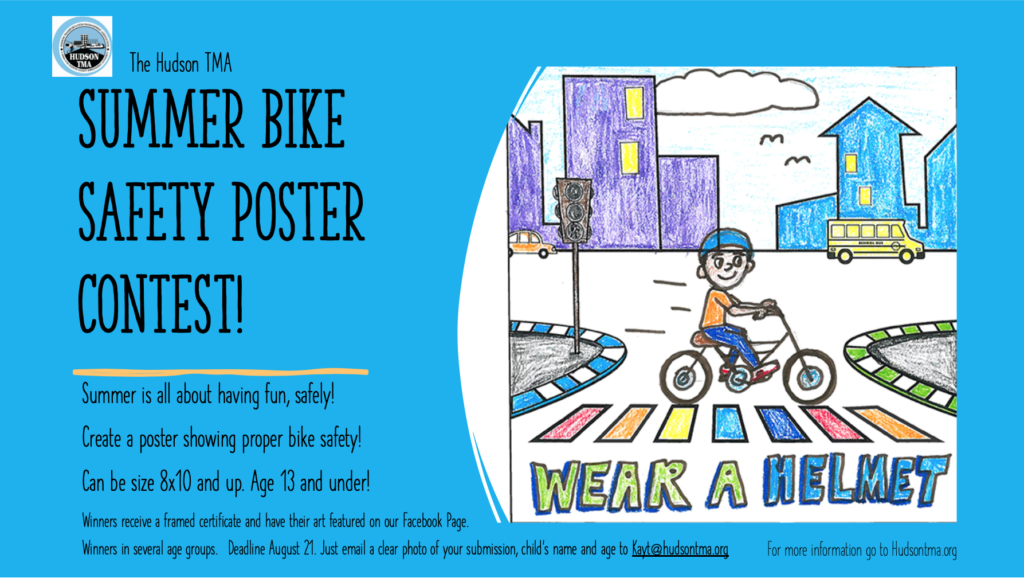 Children creating posters not only provides an opportunity to exercise their creative and artistic abilities, but to also think about various pedestrian or bicycling safety rules or the importance of walking or biking to school.
Due to the Covid Pandemic, we are presenting our current Poster Contest virtually. The topic is Bike Safety and all entries are due on August 21 via email to kayt@hudsontma.org. Each contestant must be a resident of Hudson County. The email must be sent by the child's parent or guardian. In the body of the email please state your name as parent/guardian, the child's name, his/her age and the name of the current school he or she attends. Attach to the email a picture of the child's poster.
Submissions will be placed in one of three age groups: 5, 6 and 7 year-olds; 8, 9 and 10 year-olds; and 11, 12 and 13 year-olds. Each age group will be awarded one winner.
Participation in the program constitutes your approval of your child, if he or she is chosen, to be listed on The TMA Facebook page with the picture of the winning poster.