Park(ing) Day
Each year, on the third Friday in September, the Hudson TMA participates in Park(ing) Day1. It is an annual international event where metered parking spaces are temporarily transformed into a mini park. The originators of Park(ing) Day conceived the event as a way for people to re-imagine our urban landscape. In addition to this goal, the TMA also sees it as a fun way to get people to think about how they travel and the impact it makes on our environment. Our 'instant' park attracts passers-by, allowing the TMA staff to engage them in a dialogue about using their cars less often.
We theme our little park in downtown Jersey City, "Shakespeare in the Park(ing) Spot". On hand to provide the classical element is the Actors Shakespeare Company. The TMA staff will also be there with transportation information and you can pledge to go CarFree or Car-lite.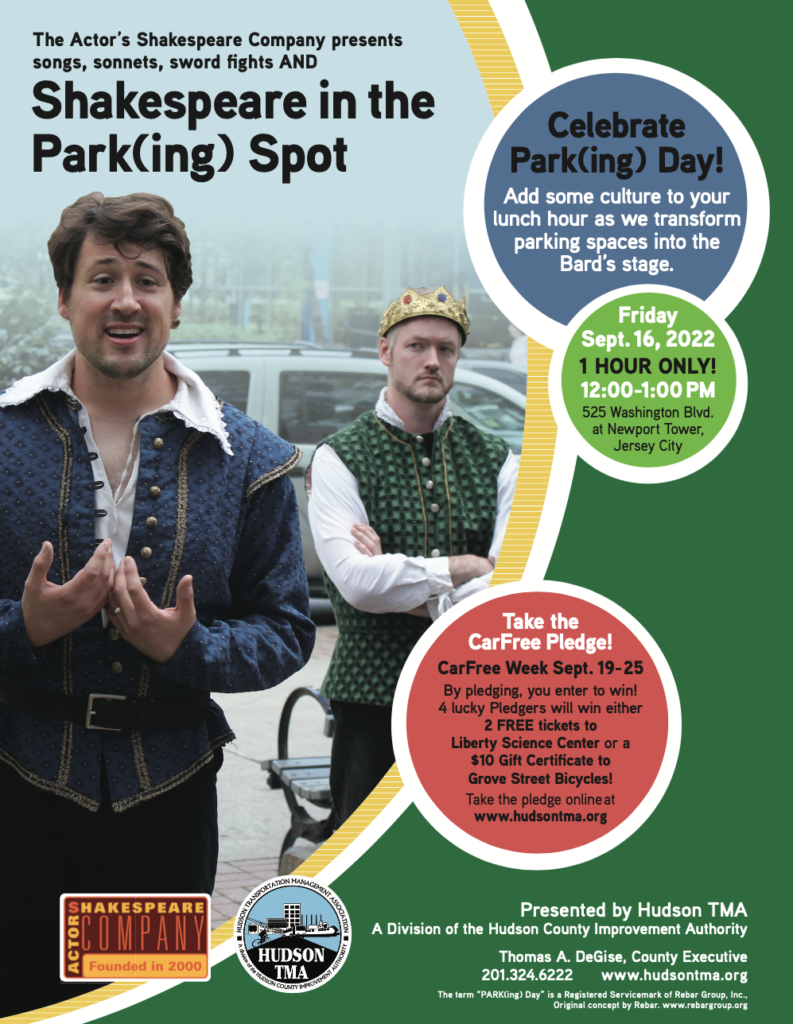 To learn more about our program and see a spontaneous and unrehearsed sword fight with a humorous ending, play the video below. For more information on the Actors Shakespeare Company and their productions, go to http://www.ascnj.org/.
1The term "PARK(ing) Day" is a Registered Servicemark of Rebar Group, Inc., Original concept by Rebar. www.rebargroup.org.
Shakespeare in the Park(ing) Spot